"Maui" Spaniel/Terrier/shepherd mix
YOUTUBE https://youtu.be/Fto-vZVMFdg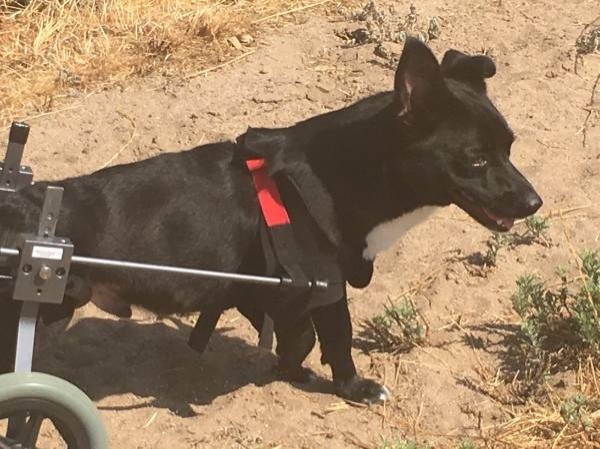 5 years - 22 lbs

Maui is an adorable 22 pound mix maybe some terrier maybe shepherd maybe some lab it's hard to say but he's an adorable black little love bug he's a special-needs. he is a paraplegic and has a cart and other items that go with him as you can see in the video he is still very mobile and loves to play he's very active and needs an active family he's full of love to give and had a really bad start and a neglectful previous owner who let this happen to him and let it go. will you be at fresh start for him?
We can assist in the training and assimilation of him into the right home.
"Lucy" Chihuahua mix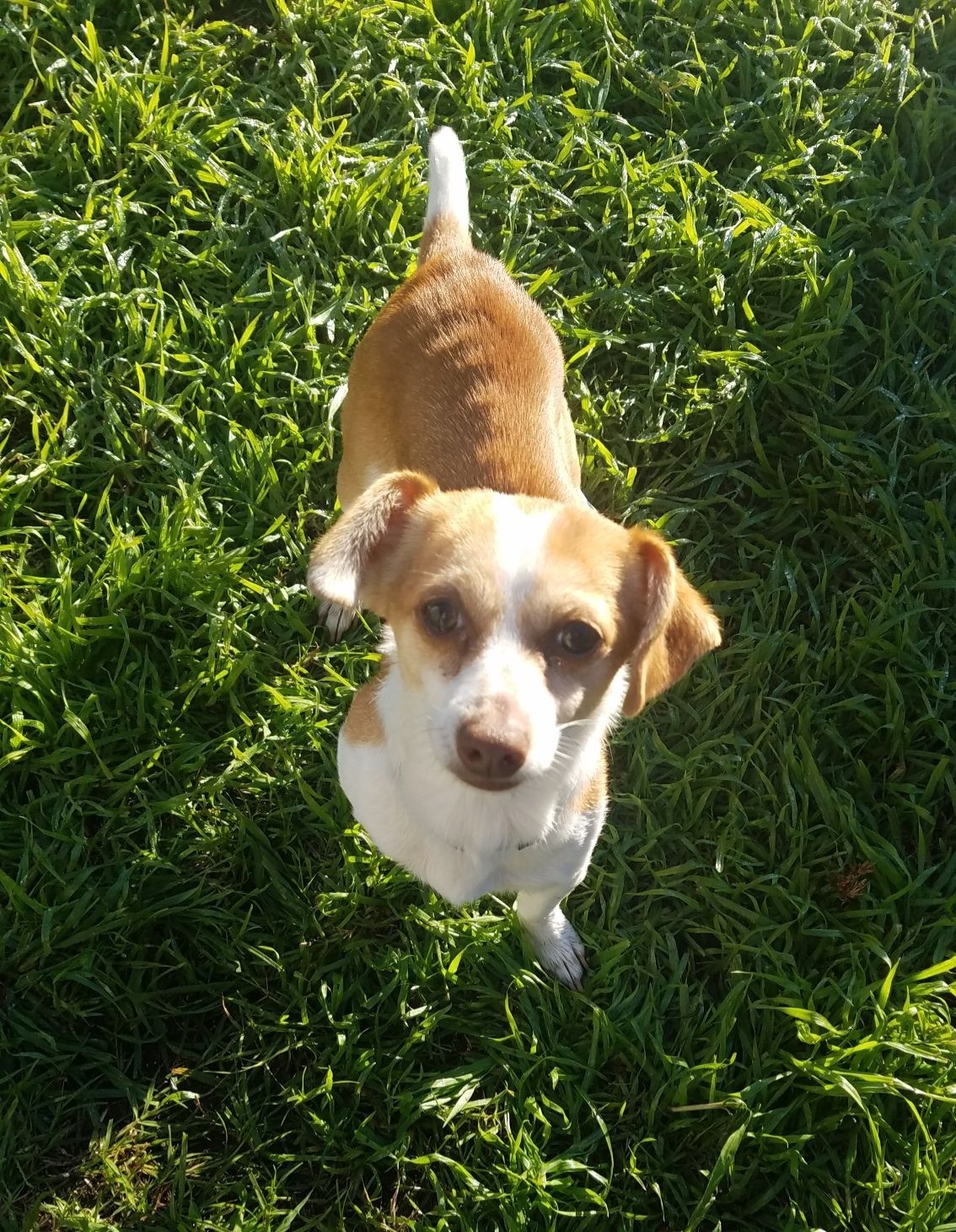 2 years - 10 lbs
My Lucy was rescued off the streets in Tijuana, malnourished when found. She is quickly getting healthy and shown love to her fosters, dogs and cat. She also loves to play with children and be on your lap when you watch TV. She will make a great family dog
"Rose" Spaniel/Corgi x - female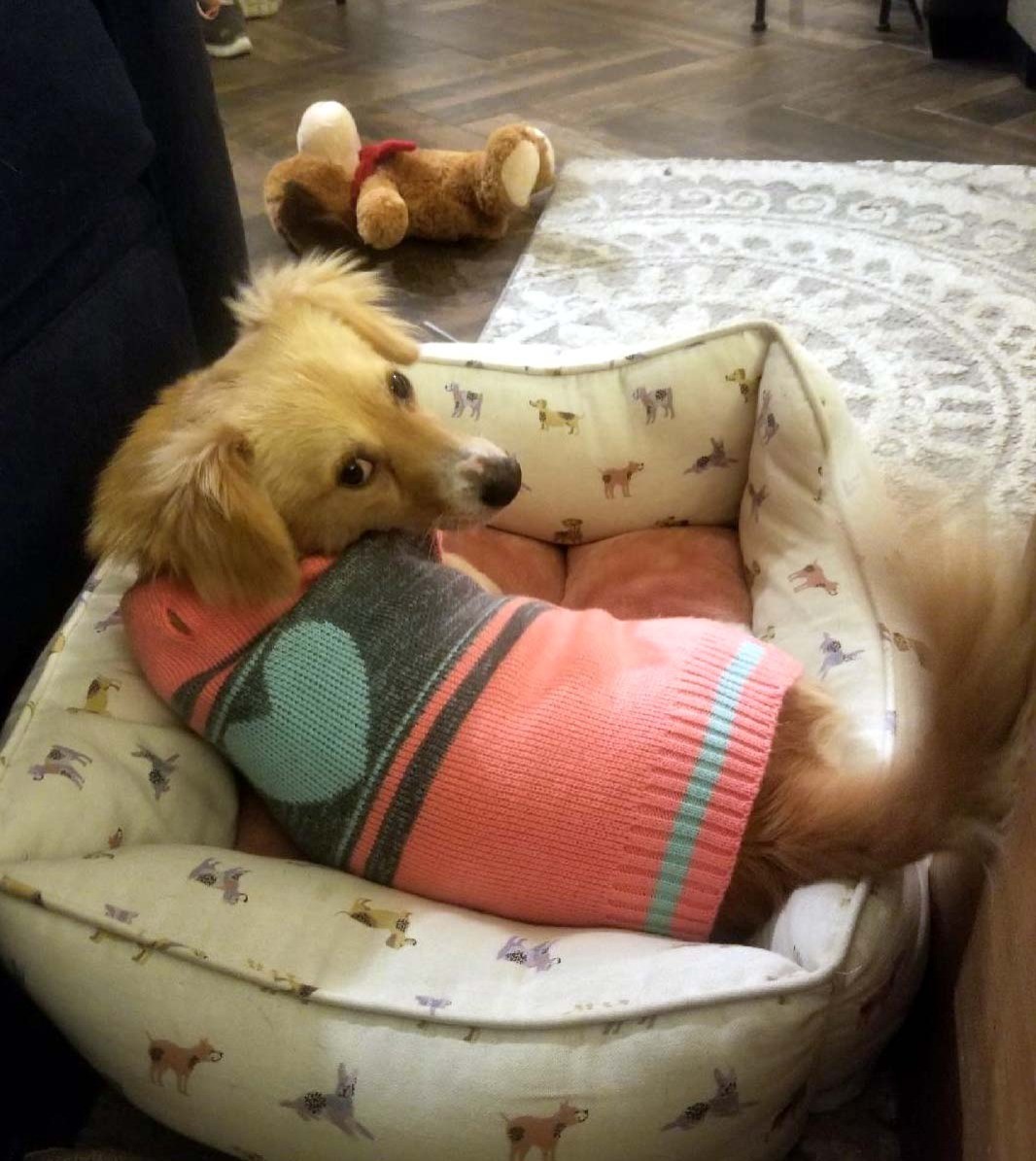 1-2 years old- 12 lbs
Rose just came into our rescue and is VERY pregnant. She was a stray on the streets of TJ and is going to give birth to 4-5 puppies in a week aprox (according to her ultrasound) Once puppies are weaned she will be available for adoption butyou can come and meet her sooner if interested. We will also be adopting her puppies out once they are weaned and have been vaccinated etc etc. About at 10-12 weeks old.
"Olvier" Yellow Labrador X - male
YOUTUBE VIDEO: https://youtu.be/-YHGT0oQESM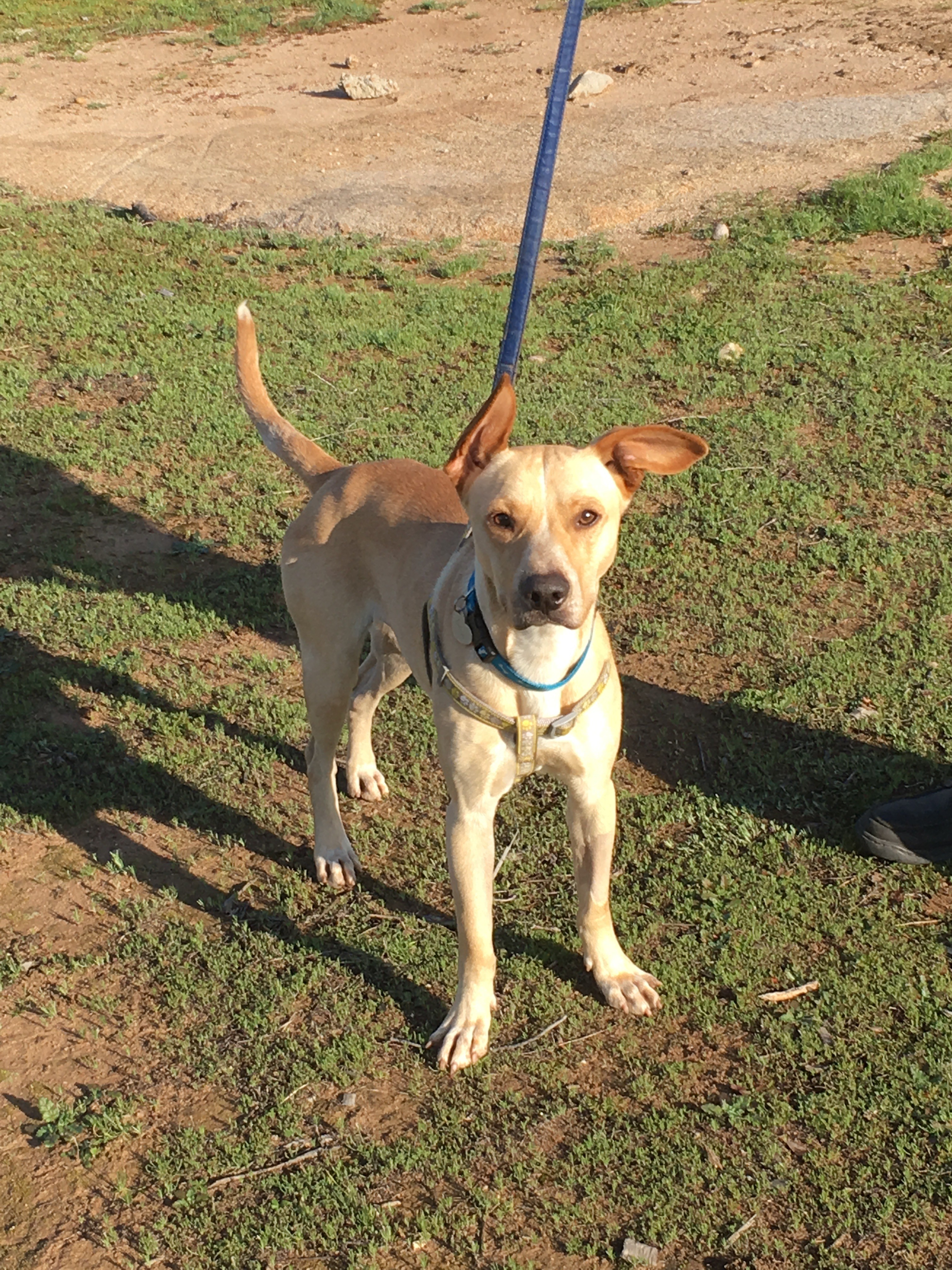 1 years old- 35 lbs
Oliver as we area calling him followed our vet into his office off the streets of TJ. He has been fully vetted and his healthy and super sweet. Lots of energy to go hiking and long walks with. Great with everyone, kids too. Very petite for his breed only about 35 lbs. Sort of a small yellow lab mix we think. Won't get any bigger as he is full grown at about 1 years old. Looking for his forever home.
"Lydia" Long Hair Chihuahua X - female
YOUTUBE VIDEO https://youtu.be/XSuaFMpixIU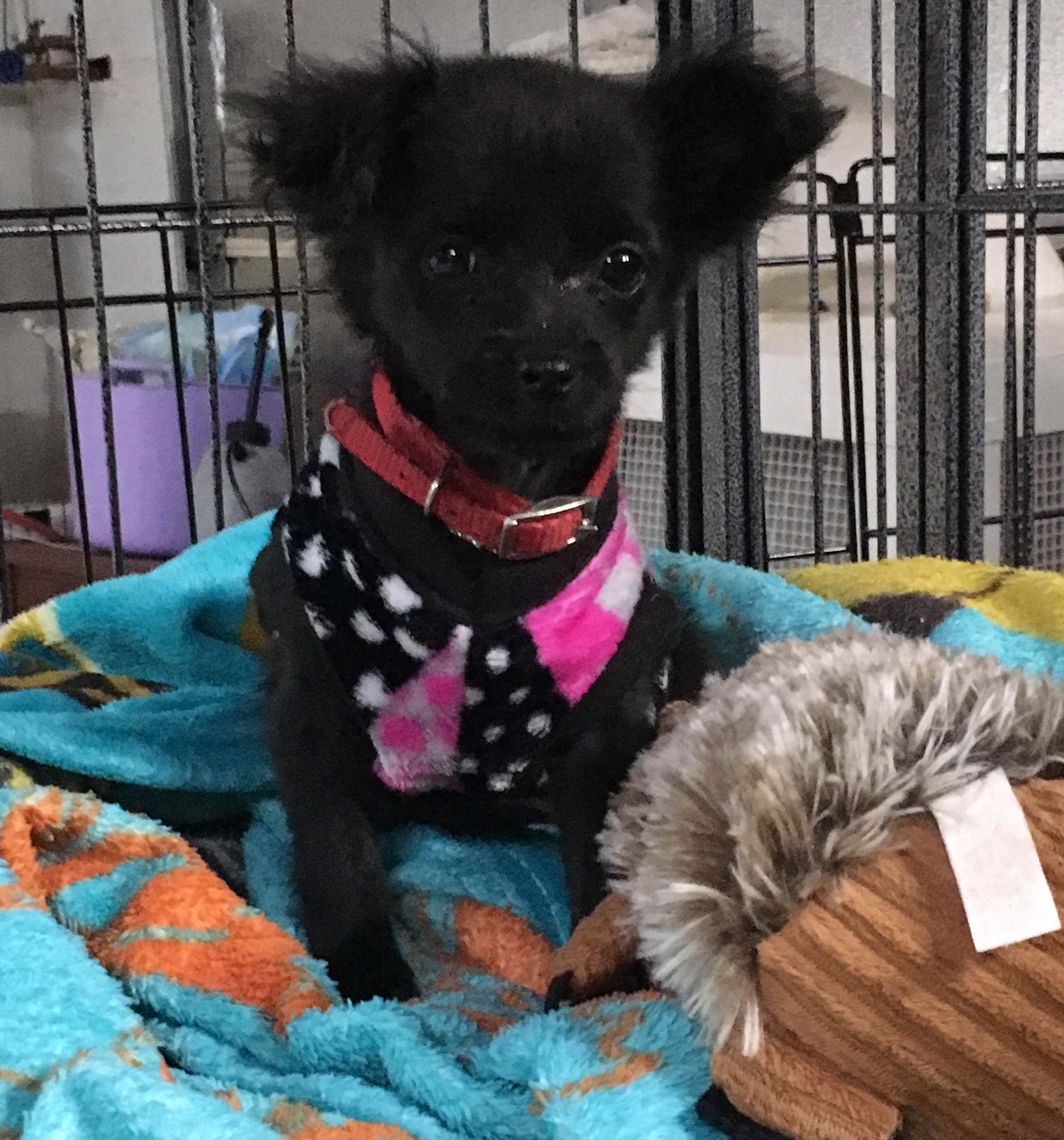 4 months old- 3 lbs
Lydia is such a happy little girl. She came to us from a rescuer in TJ. The woman actually saw her neighbor throw her out the front door (at 8 weeks old) when questions the woman replied. "We don't want the puppy no more!" So at the shock of the good samaritan she took her in. We took her soon after into our rescue. She is just such a delight full of energy and love how in the world could someone throw her out the front door like a piece of garbage!


"Keila" Dachshund/Beagle Mix - female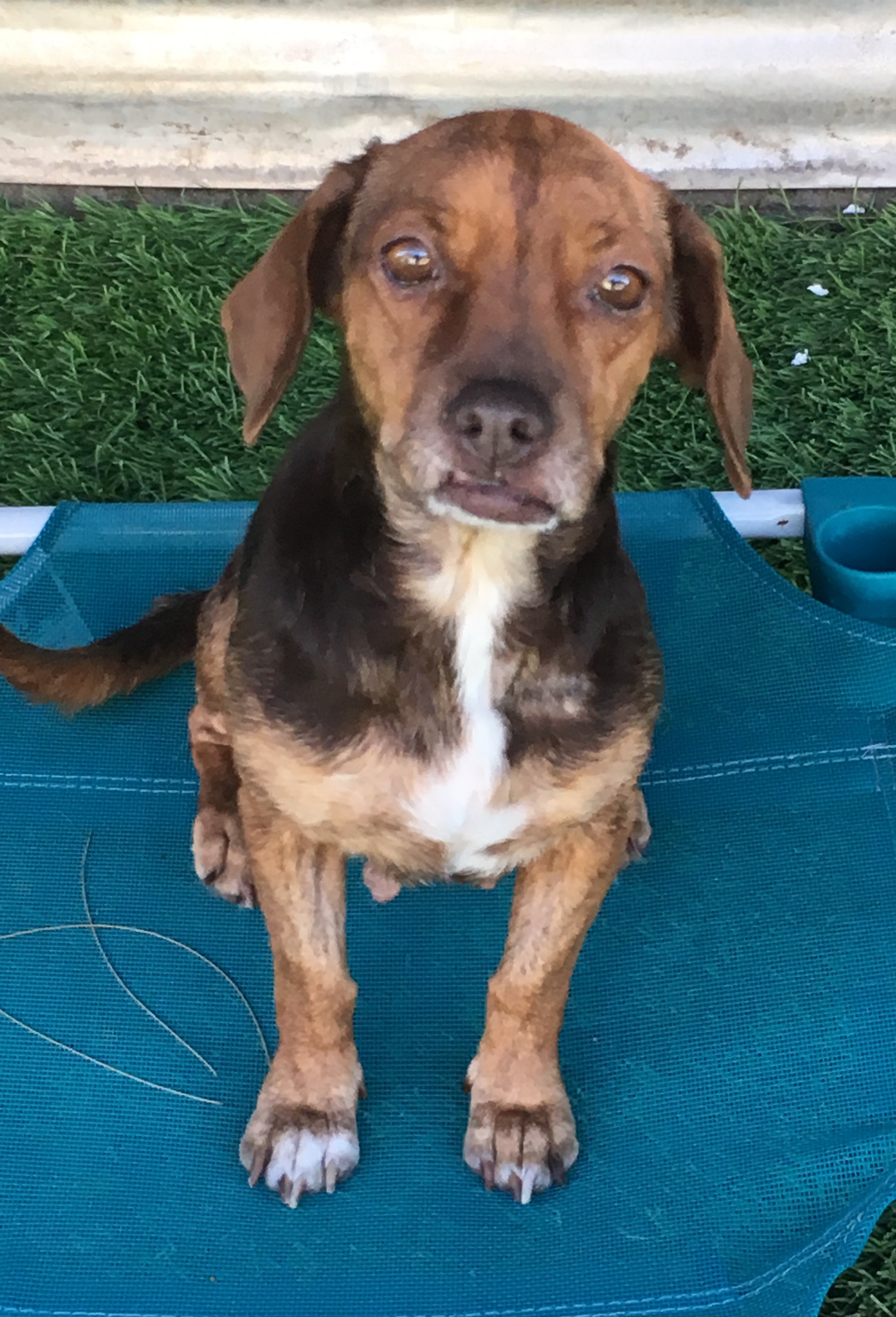 2 yrs old- 12 lbs
Keila was rescued from Ensenada, Mexico. We assist a rescue there with special cases and others in need. She is sooo sweet and SUPER playful. Needs an active home, kids would be good or other dog(s) to play with. She loves to play and is not shy and is super friendly. She is fostered in City Heights and if you would like to meet her please fill out the online application on our home page.
"Frida" Schnauzer MIX - female
YOUTUBE VIDEO https://youtu.be/-Tj84rfogjg
3 yrs - 15 lbs
Frida came to us as a rescue from Mexico, she is super sweet, loves attentions and needs an adult home that is calm w/out children. She gets along with other dogs too!



"Mika" West Highland Terrier mix - female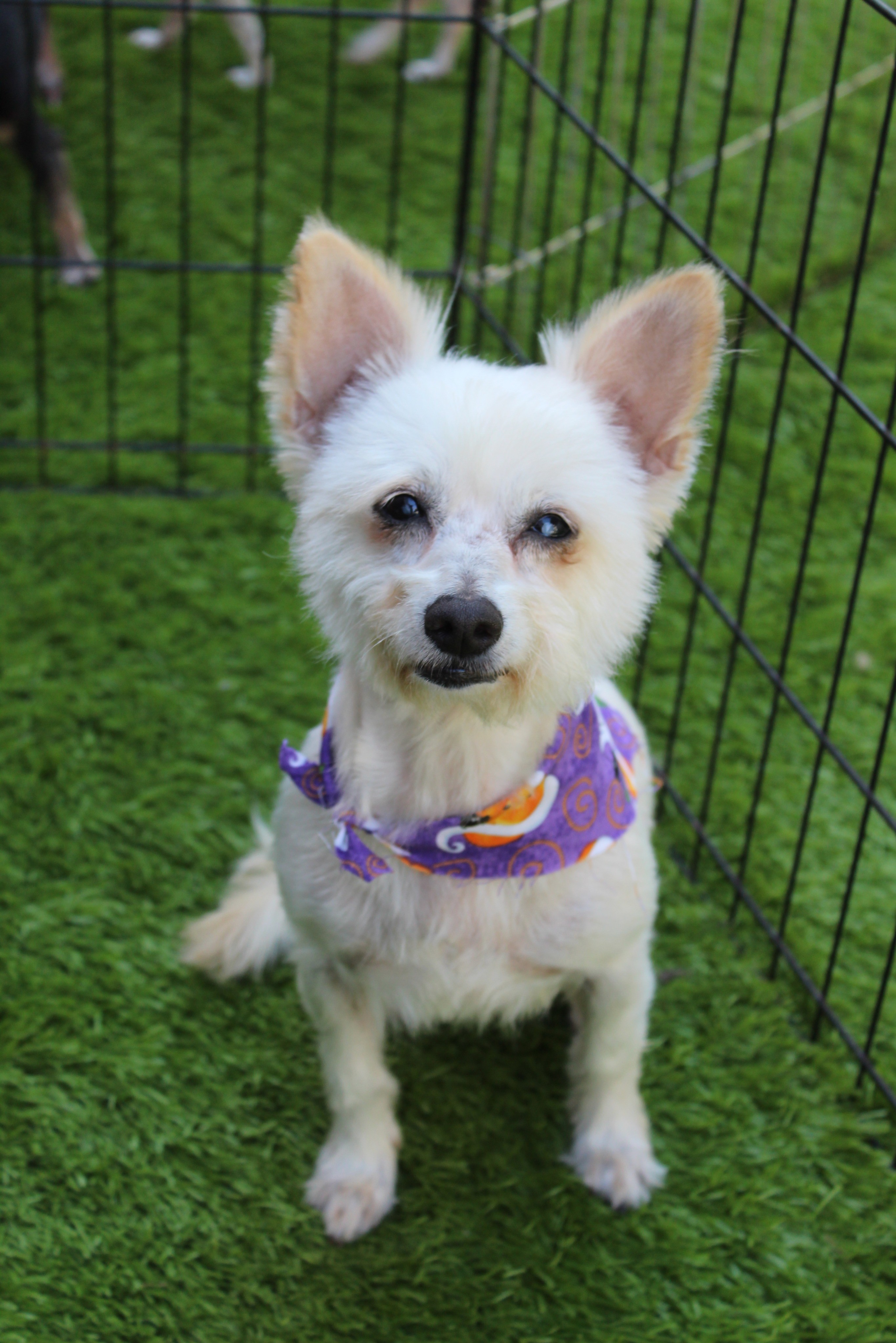 12 yrs - 7 lbs
Mika Is an adorable little senior we estimate between 10 and 12 years old but make no mistake she is no couch potato she is active loves to play especially with other dogs but she would also do fine on her own if you would like an adorable cuddle bug soft and warm and loves to be in your lap and go for walks she could be the perfect fit
Her adoption fee through our rescue covers her being fully vaccinated, micro-chipped and spayed . To learn more about adopting this sweet little girl, please go to our site at www.openarmsrescue.org. There is also an online application on the home page.
"MIlo" Chihuahua mix - male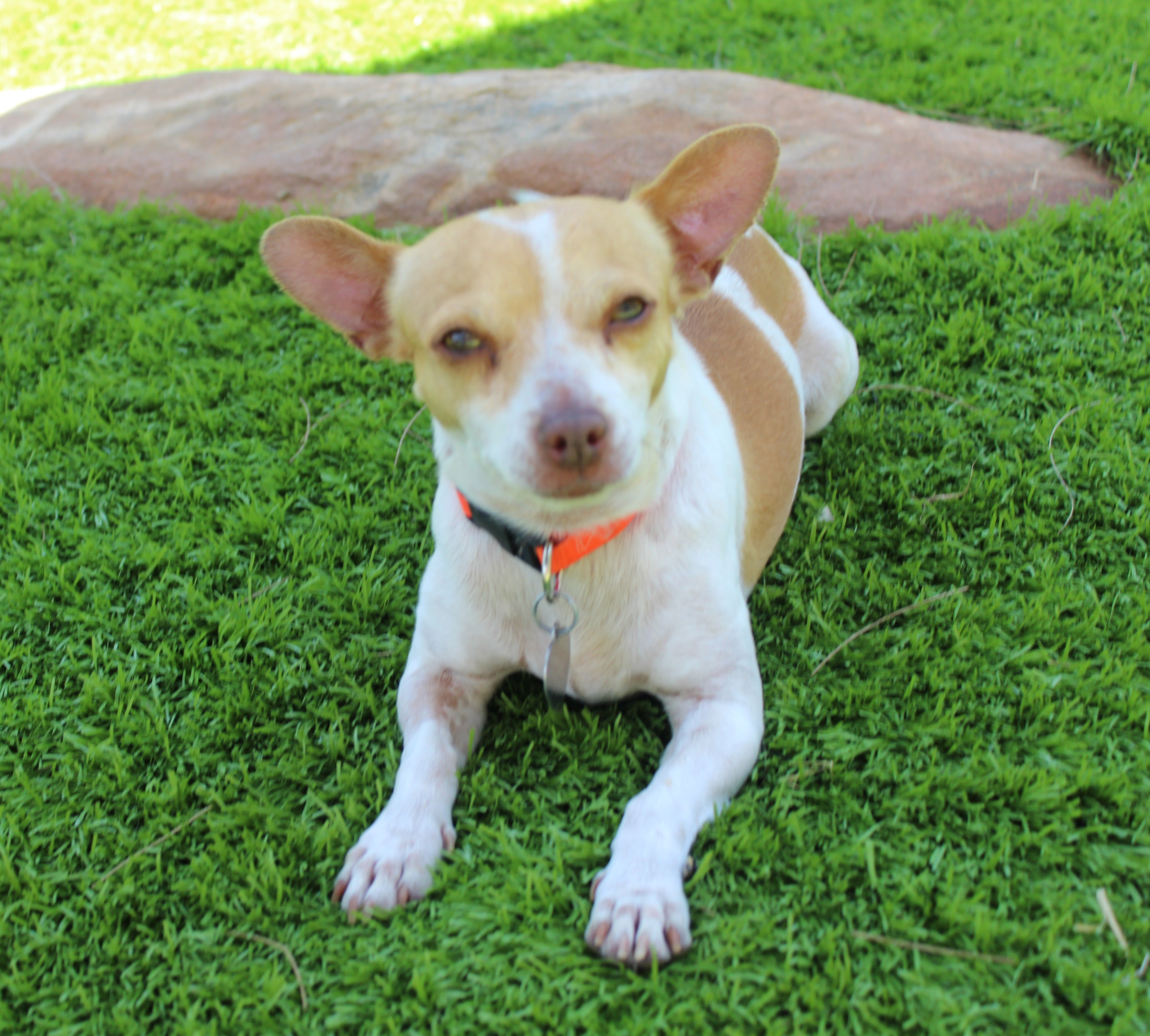 2 yrs - 8 lbs

Meet Milo... He came into our rescue after July 5. We think he is a chihuahua mix. He is a super happy and sweet little guy who loves to follow you around. He loves attention, affection and cuddling. He is VERY social and enjoys people and dogs alike. He also loves playing with other dogs his size (he currently lives with 2 other males and 1 female). Very easy keeper! He is looking for his furever home. Would you like to meet him
"Cookie" Toy Poodle-female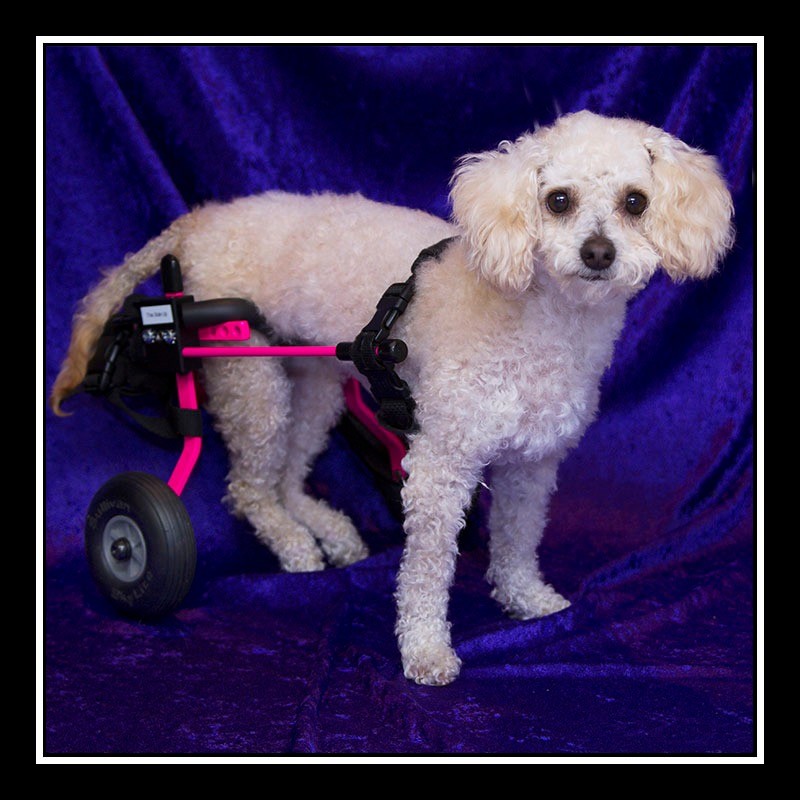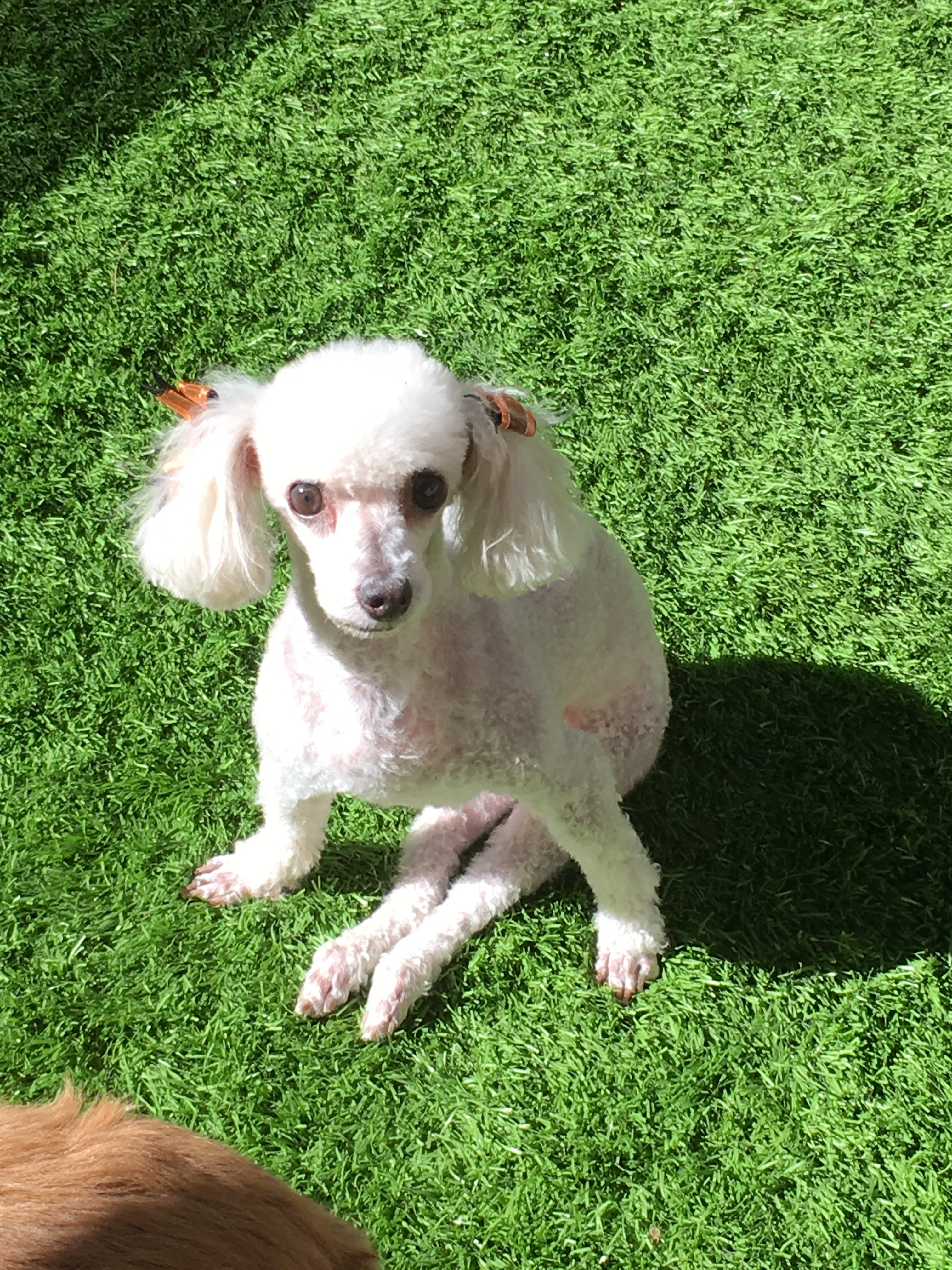 Cookie is a special needs doggy. Sheis quiet, loving and very well behaved. She is about 7 lbs. We dont know how she was injured to cause her rear leg paralysis but we do know that she was dumped at a shelter by her owners as they no longer wanted to care for her disability. This doesnt slow her down one bit. She has a little pink cart that she speeds around in. Cookie is spayed, microchipped and fully vaccinated.
"Gary" Chihuahua - Male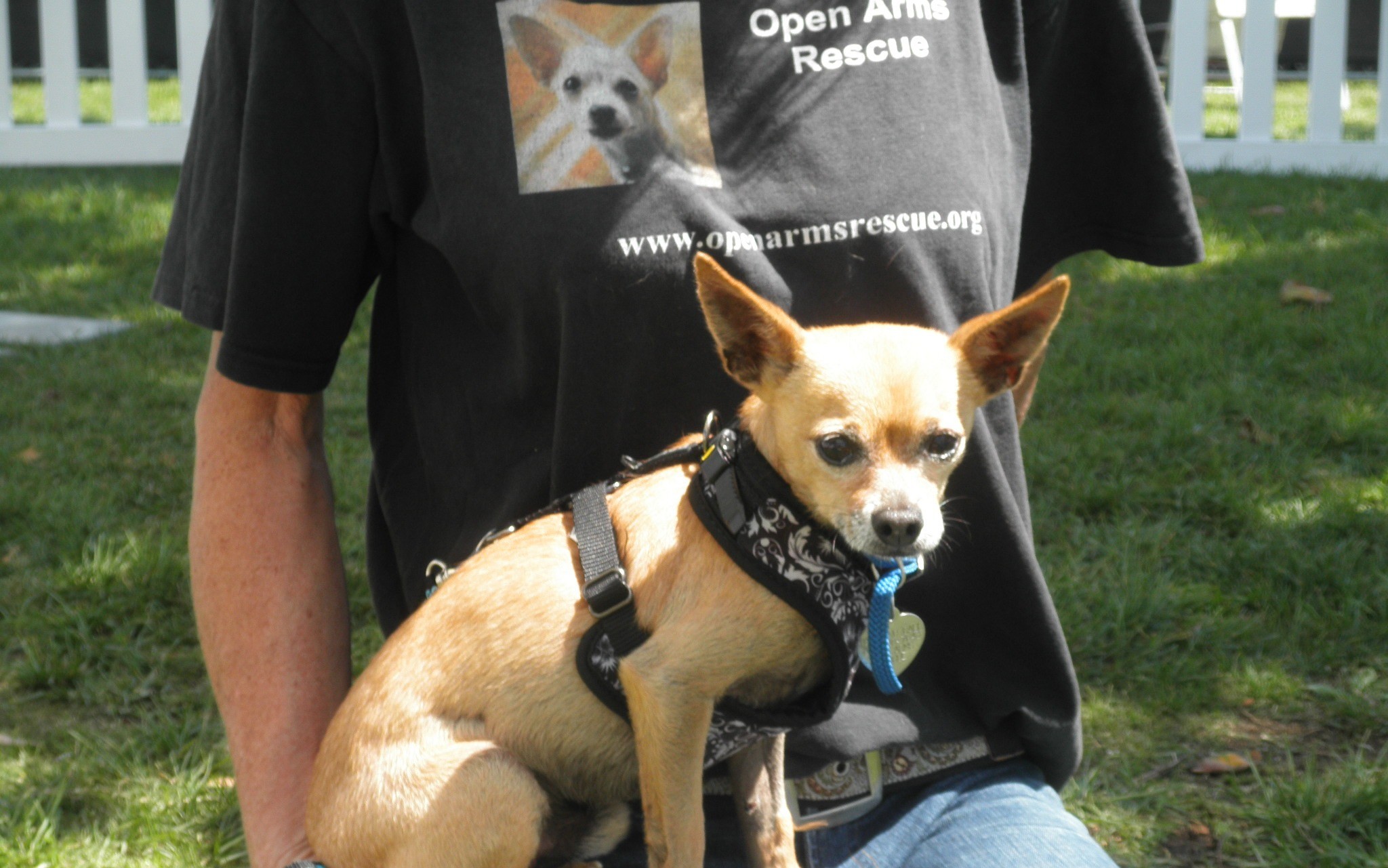 Gary came to Open Arms Rescue after a rescuer in Tijuana called us asking if we could help this little soul. He wound up at our vet in Mexico in critical condition. He was covered in lesions, injuries, infections and ticks, as well as having a badly broken foot. The vet didn't know if he would make it. Well a few months later and he is healthy and happy in a foster home in San Diego
The vet was able to mend all of his injuries and wound up removing hundreds of ticks from his tiny body. He had extensive surgery on his foot, including the insertion of pins. The pins have been removed and he is now ready for his forever home. He walks, jumps and runs normal.
"Opi" Chihuahua - Male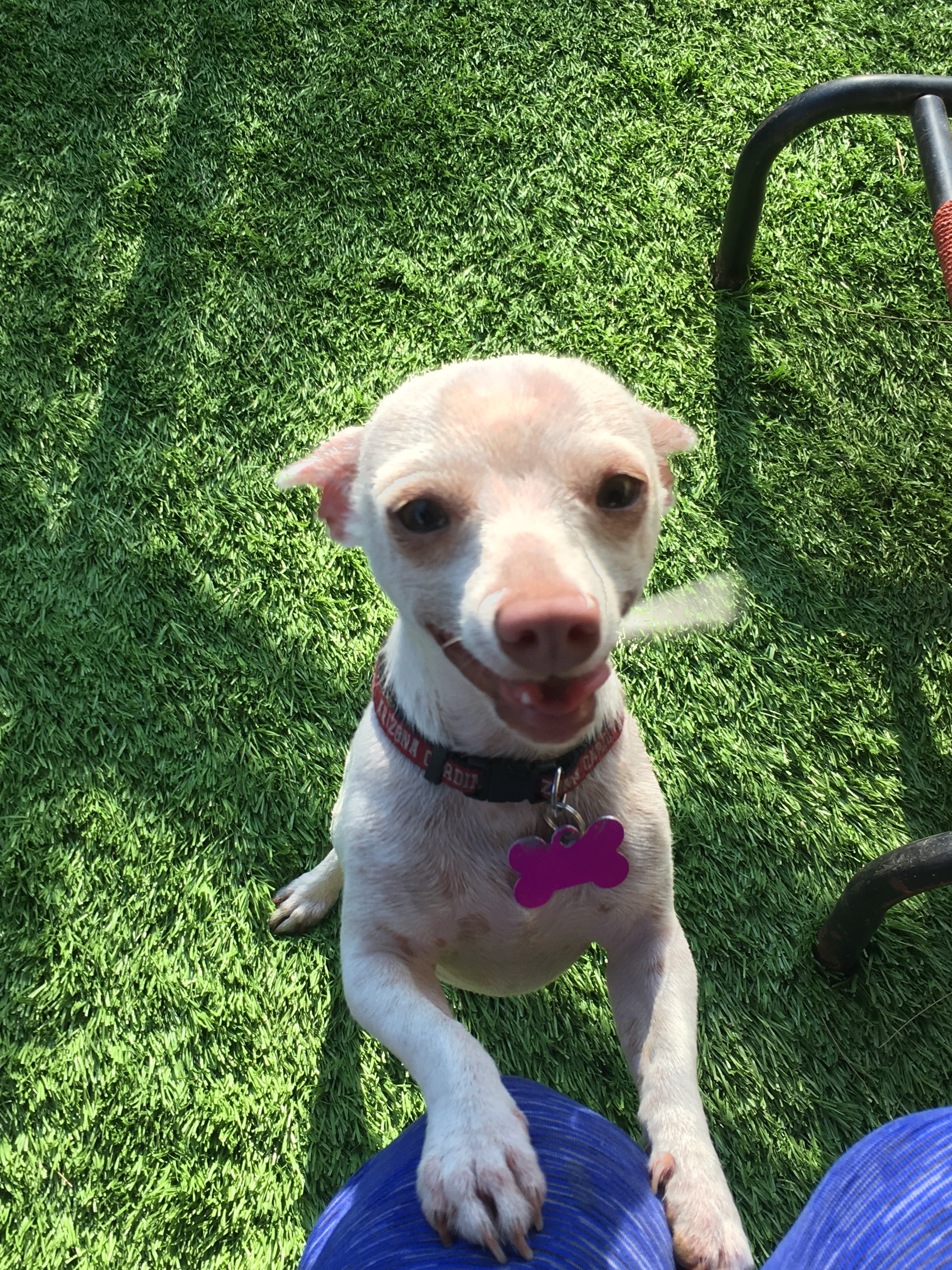 1 yr old - 5 lbs
Meet Opi (short for Opossum because he has a cute little long snout w/an underbite like a Opossum)!
We rescued him in the last hour at a high kill shelter up north. They were going to put him to sleep because he had a cold! So we scrambled to get a person in the last hour to go to this shelter in the pouring rain in horrible traffic conditions and just made it as they won't hold the dogs even if a rescue is in route! We brought him back to our rescue and nursed him back to health. He spent a week at the vet because of his bad bad doggy cold. This was a couple months ago so now he has put on weight, and it totally healthy and super playful. LOVES other dogs Must go to a home with another dog because he loves to play see video youtube. https://youtu.be/C51MbyYUQ10

His adoption fee through our rescue covers him being fully vaccinated, micro-chipped and neutered. To learn more about adopting this sweet little boy, please go to our site at www.openarmsrescue.org There is also an online application on the home page